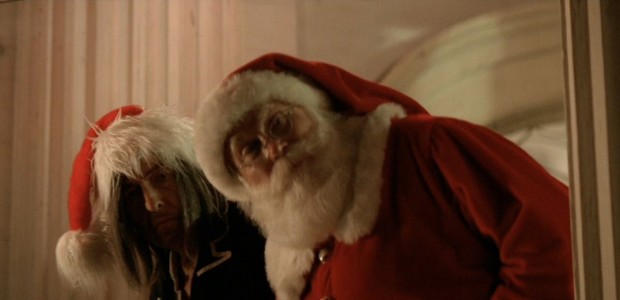 Christmas is just around the corner which means department stores have been blasting the same cheesy music over and over since they put down their Halloween decorations. If you're tired of the same old Christmas time music than these 20 non-cheesy songs are for you. This Christmas playlist is perfect for people who love Christmas or loathe it; people who want to dance or people who just want to rock out. Note, while we've numbered this list, these are in no particular order.
20

Weezer - The First Noel
This is what happens when you take a classic tune and slap on an electric guitar to it. The effect is pretty mesmerizing actually.
19

The Smashing Pumpkins - Christmastime
Warning, this is not the Christmastime song you think it is. Christmastime by The Smashing Pumpkin is off a Christmas-themed compilation album created for the Special Olympics.
18

The Shins - Wonderful Christmastime
If my last entry by The Smashing Pumpkins brought you down, this Christmastime take by The Shins will get your spirits up again.
17

The Raveonettes - The Christmas Song
If you like this track by The Raveonettes, you'll want to take a look at the other three songs that are part of their four track EP titled Wishing You A Rave Christmas.
16

The Kinks - Father Christmas
Father Christmas tells the story of a department store santa who got mugged by a bunch of kids for his money instead of toys as it's more practical. It's also been covered a million times since was first released in 1977.
15

The Killers - Don't Shoot Me Santa
Here's one for the people who made it to the naughty list this year.